eclectic atavist
GCGF Supporter
Joined

Jan 23, 2015
Messages

10,079
Points

113
Location
A firebrand Israeli minister claimed there's "no such thing" as a Palestinian people as Israel's new coalition government, its most hard-line ever, plowed ahead on Monday with a part of its plan to overhaul the judiciary.
Prime Minister Benjamin Netanyahu's coalition said it was pushing a key part of the overhaul — which would give the coalition control over who becomes a justice or a judge — before the parliament takes a monthlong holiday break next week.
The development came a day after an Israeli and Palestinian delegation at a meeting in Egypt, mediated by Egyptian, Jordanian and U.S. officials, pledged to take steps to lower tensions roiling the region ahead of a sensitive holiday season.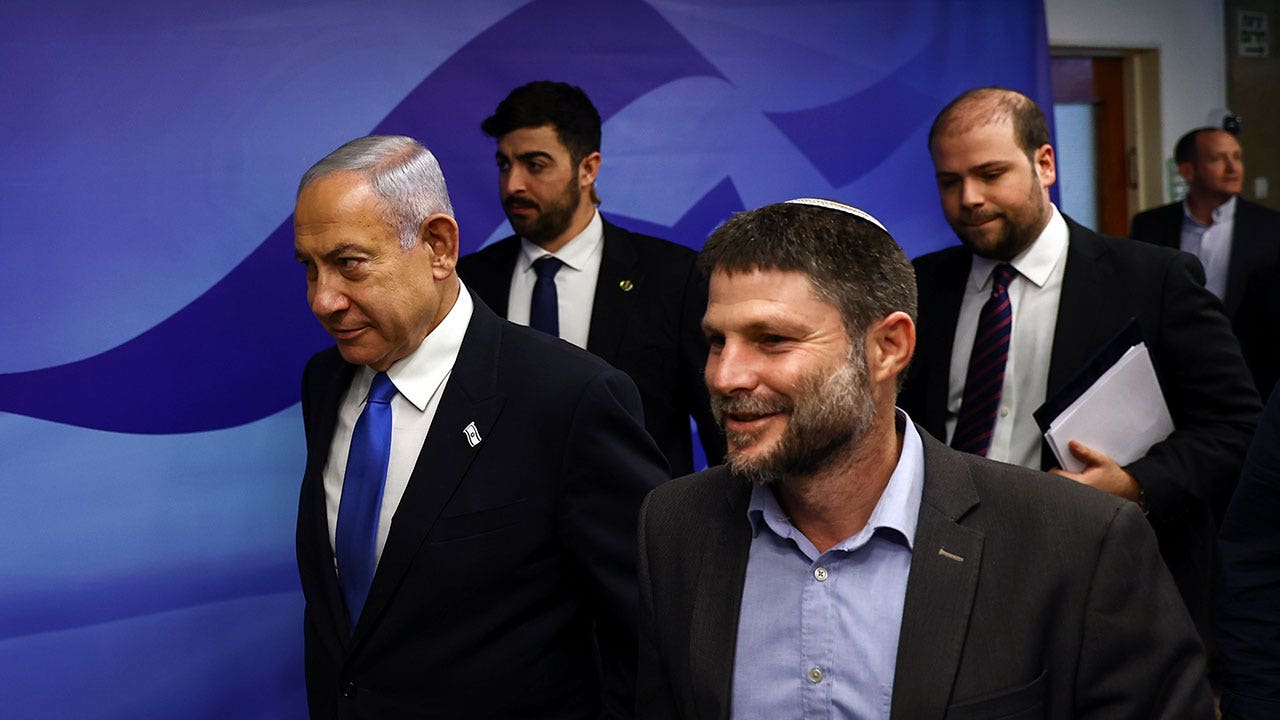 Israeli Finance Minister Bezalel Smotrich said during a speech in Paris that there is no such thing as a Palestinian person, nation, history, or language.

www.foxnews.com